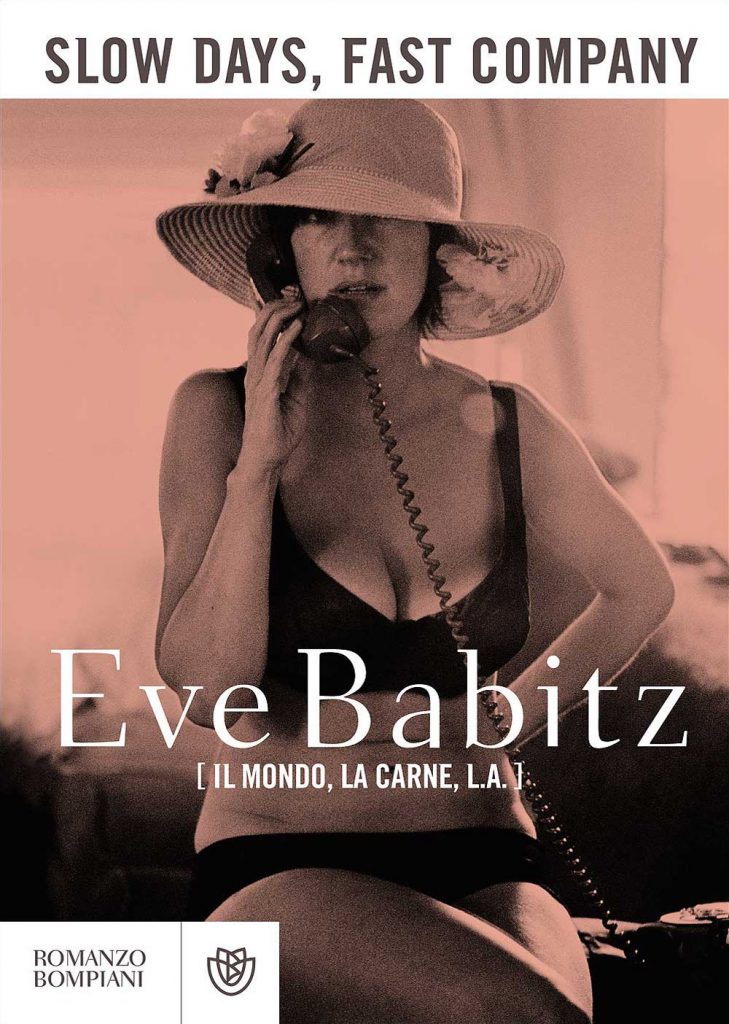 One-sentence review: Pure, unadulterated hedonistic literary escapism.
Slightly longer review:
Imagine a far more debauched, witty and literary Carrie Bradshaw from Sex and the City – and you might get close to Eve Babitz, the author of Slow Days, Fast Company (which has the subtitle The World, The Flesh and LA).
Actually – forget my first sentence. Let's try this again.
Imagine Henry Miller, only racier, faster, on more drugs, and yet more poignant.
Actually – forget that as well.
Comparing Eve Babitz to anyone else just doesn't do her justice.
For those who never heard of her, Eve Babitz is a whip-smart writer who was a key part of the LA scene in the 70s – and this book chronicles some of her adventures in various locations in that city.
Like many of Charles Bukowski's writing, Slow Days, Fast Company is composed of short vignettes about her life – but whereas Bukowski wrote about LA's low life, Eve writes about its high – in more ways than one.
Another similarity with Bukowski is that it's the writing style that makes this worth reading. Both authors take you somewhere you've never been before (at least, where I haven't been) and they both create scenes so real you feel like you were in them.
They also both crave sex – and it's refreshing to read a female voice from the 70s that talks about her lusts and desires in a way that acts as a counter balance to Bukowski (although Eve isn't as offensive).
In short, whether you love literary hedonism or Sex and the City, Slow Days, Fast Company is worth checking out.