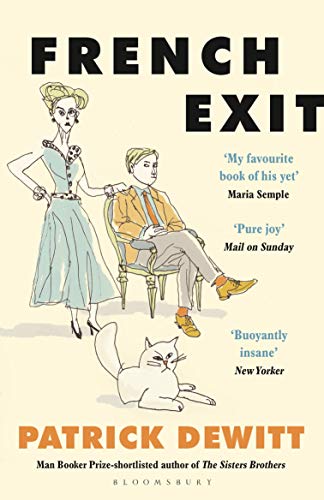 One-sentence review: like a PG Wodehouse comedy but with a darker edge.
Slightly longer review:
Calling a novel about a woman's self-destruction light, funny and enjoyable sounds messed up – and yet somehow, with a surprisingly deft touch – that's exactly what Patrick deWitt achieved with French Exit.
As with PG Wodehouse, deWitt takes aim at those so wealthy they don't need to work – and like Wodehouse, he does so with gentle good humour. Those after a biting attack on the 1 per cent might need to find another book.
Instead, you find yourself feeling for the sharp-tongued Frances, who thrives on scandal and lives with her 32-year-old oddball son Malcolm in a swish New York suite – until she runs out of money and they have to flee to Paris with their cat, Little Frank.