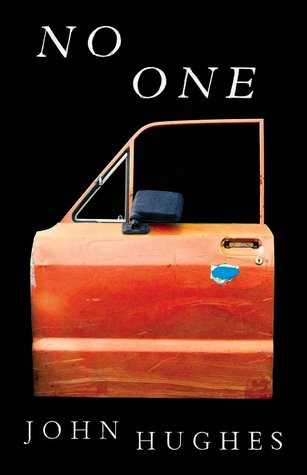 One-sentence review: Haunting, confusing, beautiful and yet tenebrous.
Slightly longer review:
I'm not sure what to make of No One, as it defies description in so many ways.
On one hand, it's well written, thoughtful and I'm glad I read it. The characters feel real, and I felt deeply for the narrator, a lost soul tortured by his horrific childhood who now floats through life like a ghost.
The novel starts with him thinking he might have hit someone while driving through Redfern late at night – and by the time his mind processes this, he's already driven so far down the road that, when he returns to see what happened, whoever (or whatever) he hit has already gone.
Not sure what to do, he visits a hospital waiting room in case his possible hit and run victim turned up there and meets a young woman with a scarred face who he then forms an odd relationship with – and who, in her own cynical way, tries to help him find the possible victim. As he begins to realise that some past crimes can never be solved – or even healed – his relationship with the woman leads to more violence.
In some ways this book reminds me of the earlier novels by Rupert Thomson, who also wrote about lost solitary men who live not just on the margins of life but are almost off the page entirely (ok, I might have pushed that metaphor way too far).
Since my own prose has just turned a shade of purple, I'm hopefully forgiven for saying that No One, which is normally so well written and believable, also has occasional purple patches – such as when the narrator describes light as being "tenebrous" – at which point the book's spell, usually so binding, breaks.
Then again, the narrator lives in his own world – dare I say, a tenebrous world – and perhaps he would occasionally say words that only an English professor would normally use.
Regardless, No One was haunting, thoughtful and drew me in. I definitely recommend it.