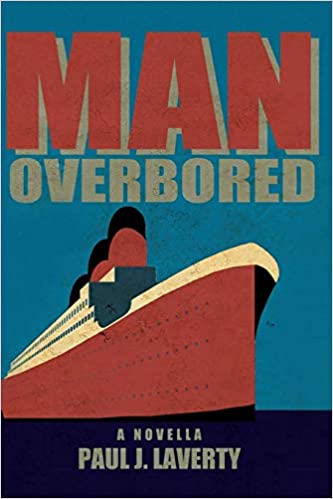 If you need something light to read over the holidays, you'd be hard pressed to find anything funnier than Man Overbored, a novella by Paul J. Laverty.
This comedy is so short it can practically be inhaled – but what a rush it gives.
Set on board a luxury cruise liner in the glorious pre-pandemic days, it follows the misadventures of the characters on board ­– including a rebellious alcoholic priest, a delusional chef with a Gordon Ramsey-sized chip on his shoulder (I was tempted to say in the deep fryer, but I'll leave the comedy to Laverty), and a bitter waiter who loathes the passengers so much he wishes the cruise ship would sink. Then again, considering the mysterious holes that begin burning their way through the cruise's various floors, he might get his wish granted.
The comic writing here is flawless, funny and … ok, I can't think of a third word starting with f, so my alliteration falls flat.
In short (no pun intended), this is one of those books I just didn't want to end. If you liked A Confederacy of Dunces, this is the novella for you.